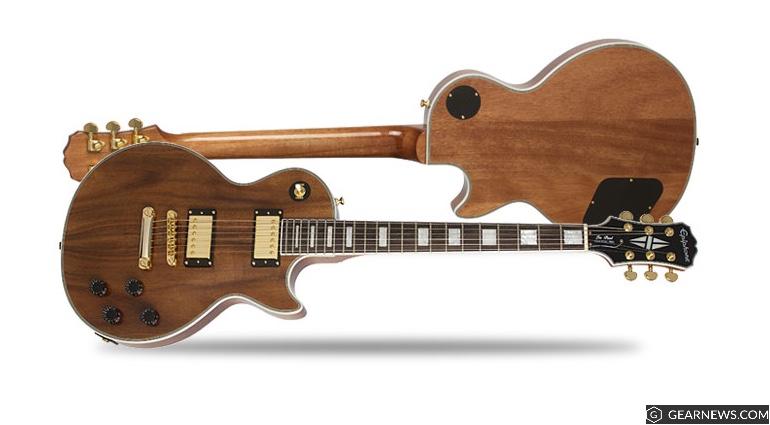 Chet will always hold his place in musical history as one of the top 10 guitar virtuosos. He inspired many and his legacy will not be forgotten. However, where did Chet find the inspiration that led him to earn the long-standing title of "Mr. Guitar"?
Chet's half-brother, Jim was his first local idol. James was 12 years older and as a child, Chet listened to Jim play on Chicago's WLS radio broadcasting system program, The National Barn Dance. From 1935 to 1939, Jim was actively making music with some of the upcoming greats in the industry. This time acted as paving services, putting down musical foundations for Chet to come into his own musically. Through the years, Jim played with several gifted artists, but one of the most influential musicians in Chet's early life was, Les Paul. Les Paul was a man with a destiny that couldn't be stopped. He was the first to design a solid body electric guitar in 1941, but it wasn't manufactured for retail sale until 1952. Gibson Guitar Corp. introduced the Les Paul guitar 4 years after Leo Fender offered the public his Fender Broadcaster. Although Fender guitars were first to be mass-produced the inside story gives credit to Paul as the electric guitar's original inventor.  
To support the credit, even more, the Les Paul guitar became the number one choice for popular musicians. Contemporary musicians, Eric Clapton, Sting, Paul McCartney, Pete Townshend, Bob Marley, Billie Joe Armstrong, Keith Richards are just a few of the greats who won't leave home without their Les Paul. The prestige and value of owning a Les Paul guitar still holds true through to present day.
As a kid, it's been reported that Lester William Polsfuss didn't show much musical talent. That apparently didn't dissuade him, since he enjoyed playing music and harmonica so much that the sheer pleasure of it seemingly overcame any otherwise imposed deficit.
More than playing music, Paul loved tinkering with instruments and modifying them to get better sound. As early as 9 years of age, he built his first crystal radio and at 10 he's given credit for constructing a harmonica holder fashioned out of a coat hanger.
His first electric guitar was hooked up to amplify through radios. He borrowed his mother's and his father's radios and put a needle on the strings of his acoustic guitar's bridge and "played it like record". He got such good feedback from his listeners that he developed the idea further, approached Gibson and the rest is history.
Les Paul went on to become a forerunner of innovation and out-of-the-box thinking within musical circles. In the mid-fifties, he and his wife Mary Ford had a television show called Les Paul and Mary Ford at Home. The show gave his talents more mainstream attention.
His final contribution before passing in August of 2009 was a collaborative album entitled, American Made, World Played. with Eric Clapton, Keith Richards and Sting.
Along with the respect and admiration of colleagues and fans alike, he was honored by being inducted into both the Rock and Roll Hall of Fame and the National Inventors Hall of Fame. The dude had it going on.
With all the talent to draw from, it's not hard to understand why Chet saw Les Paul as a source of inspiration. What do you know about Les Paul? Leave a comment below and share any stories you may have about the innovations of Les Paul.